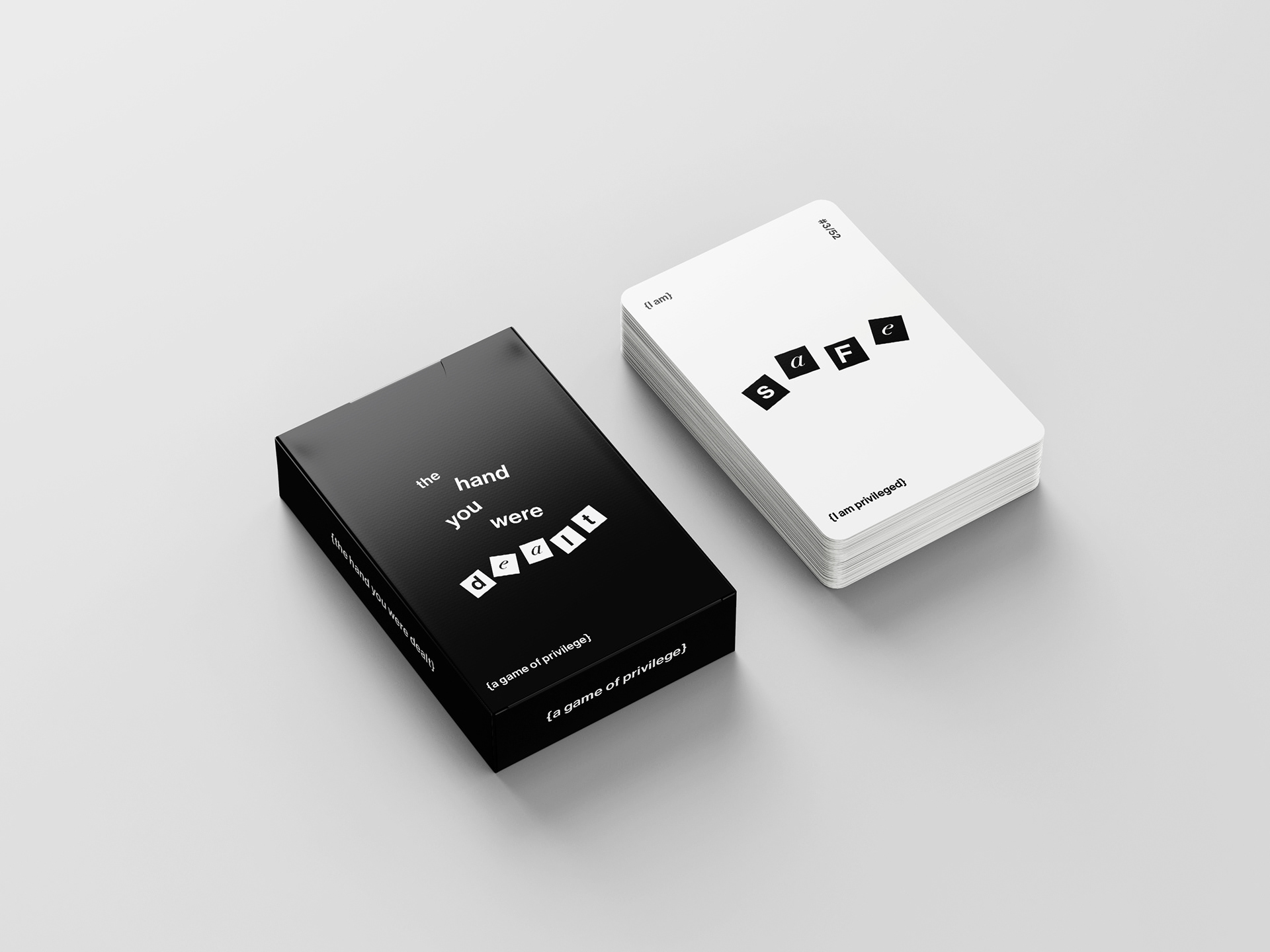 Client:
BA (Hons) Graphic Design - 3rd Year Extended Study
Project:

 The Hand You Were Dealt
Winner of the Creative Conscience Award 2020
'The Hand You Were Dealt' is a card game that explores the idea of privilege. I collected reasons why you may feel privileged from a group of people and then filtered these down to a 52 piece card deck. Each card contains one of these reasons. The cards are then dealt out to a group of people and players are encouraged to debate who is the most privileged based on the cards in front of them.

This was created during the final year of my degree and received a Creative Conscience Award in 2020.