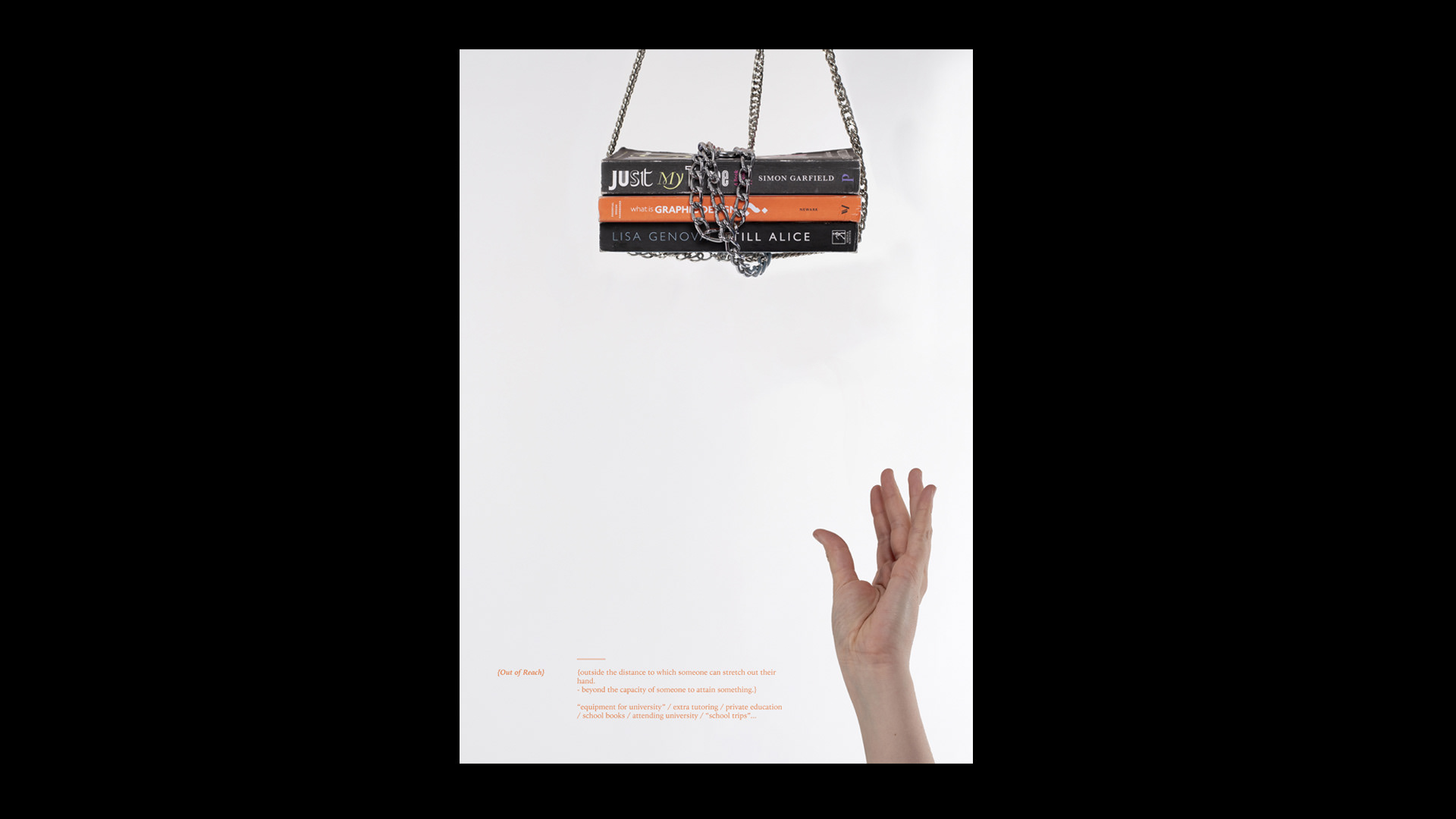 Client:

UWE 3rd Year - Extended Study
This project explores the theme of restriction due to lack of money. I conducted a questionnaire where I asked people, 'what things do you not have access to when you don't have any money?' Answers included food, hobbies, going out and education. 
Based on these responses, I then art directed a shoot with Samantha Corcoran, a Bristol based photographer, exploring this theme. I then used these photos to form a series of posters which reflected back on the questionnaire, highlighting people's responses. I also created a short, supporting film piece which was filmed with low production methods.
Following on from an earlier project, I also created a straight jacket exploring the theme of restriction and the well known phrase, "make ends meet."