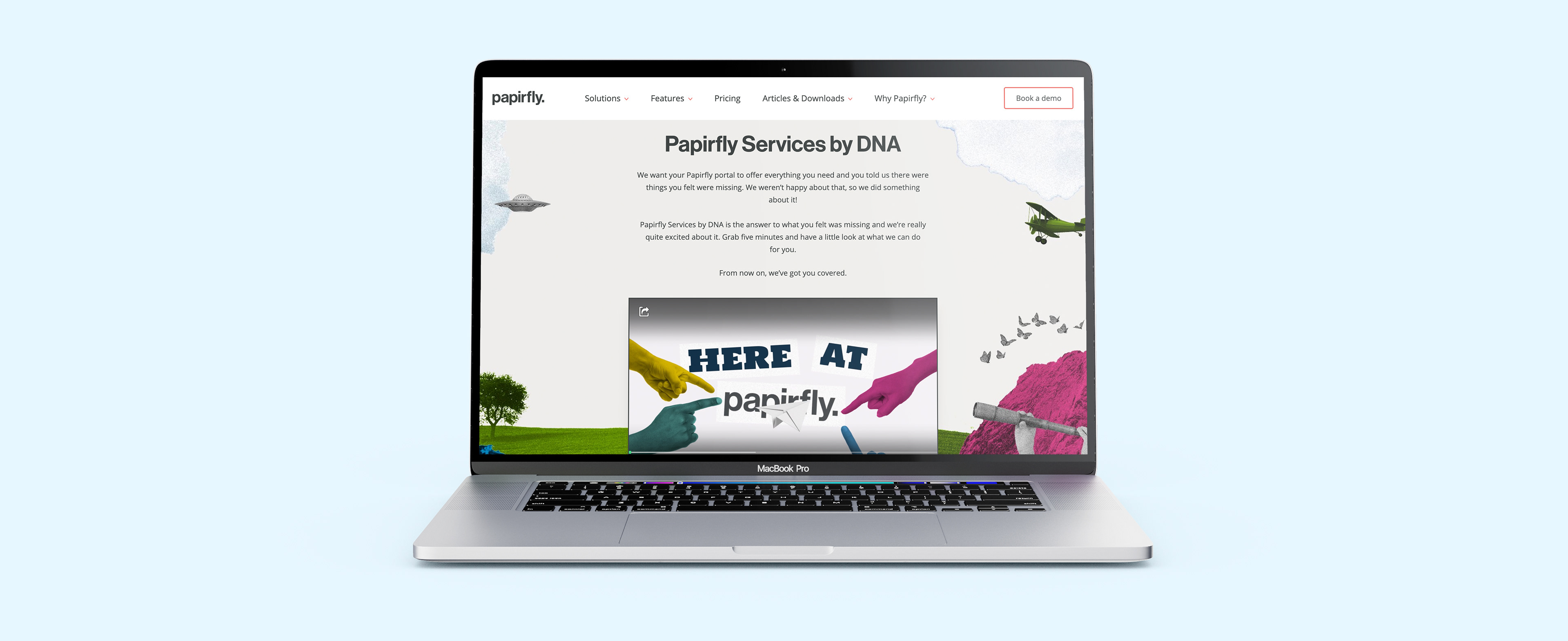 Project:

 Papirfly Services by DNA
Papirfly are a global software house which has over 500,000 users worldwide. This platform allows marketing teams around the world to produce studio-standard marketing materials such as social media templates, job adverts, web banners and other recruitment and Employer Brand material whilst keeping consistency with their brand. 
For this project, we were working to launch the partnership between the software company and DNA as an agency to all of Papirfly's customers. The outcomes for this included an animation, social posts, a catalogue of services and landing page design to highlight the launch of this relationship between the software house and design agency.