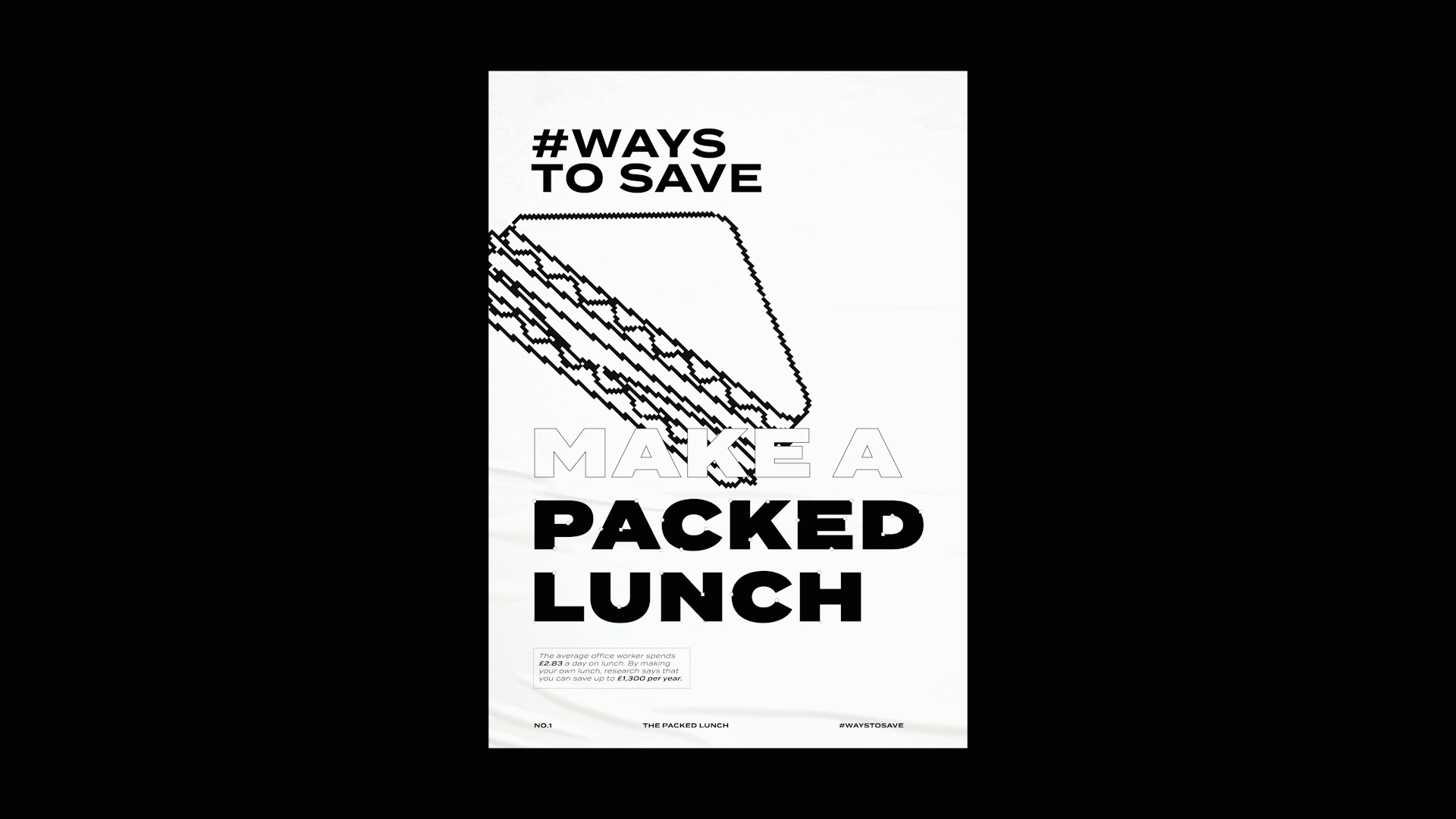 Client:

UWE 3rd Year - Extended Study
Continuing on with my Extended Study surrounding the subject of living cost, I made a poster series about ways to save money. This was in response to an Instagram questionnaire where I asked people what things they do to save money. 
These posters were originally meant to be risographed printed however, due to the coronavirus outbreak, I adapted these into digital posters as I no longer had access to the facilities at uni.
Adobe Indesign and Photoshop.