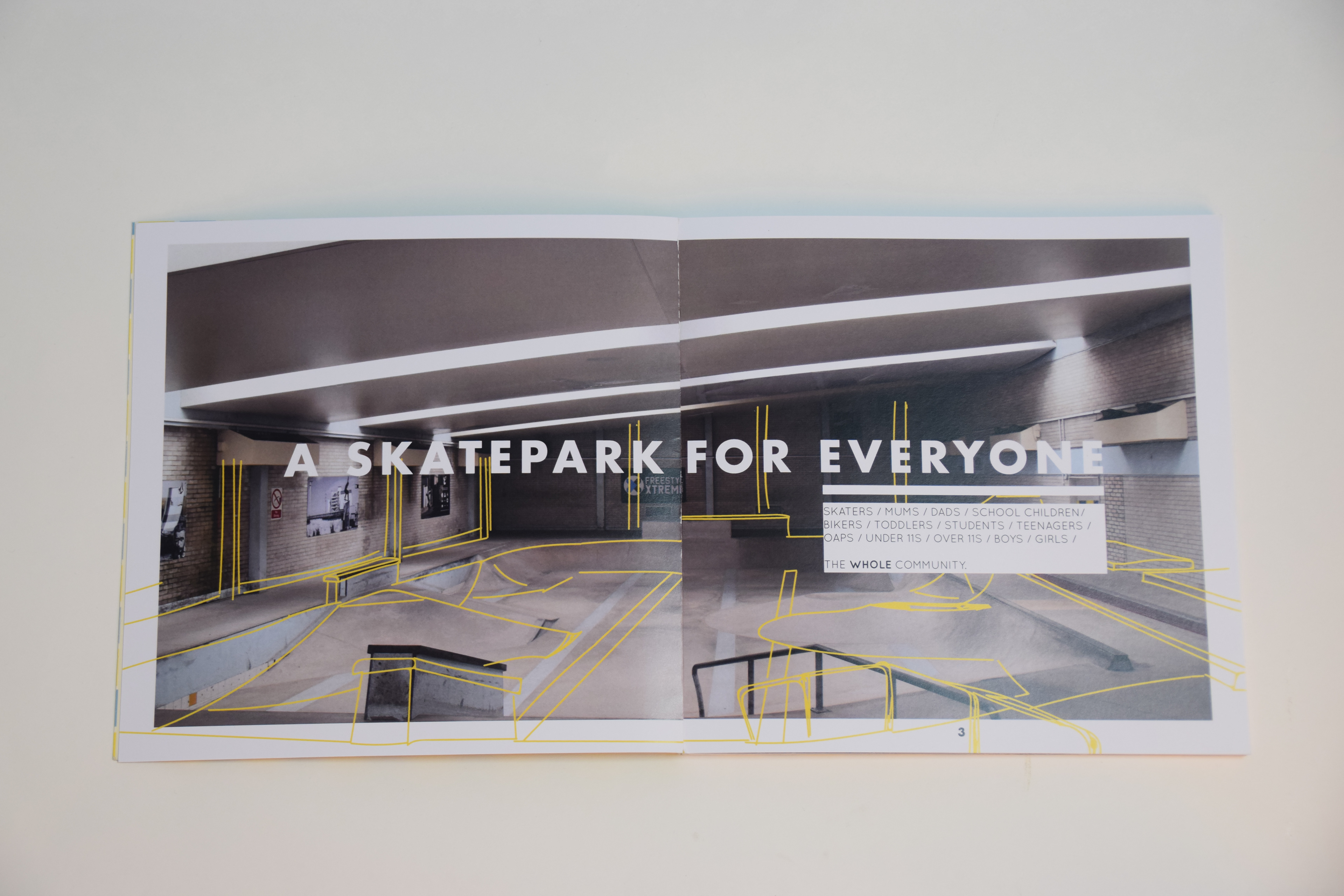 Client:

UWE 1st Year Professional Practice Module - BA (Hons) Graphic Design
This publication celebrates a community cafe in Campus Pool Skatepark in Withywood, Bristol. It aims to highlight the welcoming nature and atmosphere of what usually is a very exclusive environment. We recorded interviews, took photographs of skaters and spent time in the cafe allowing us to fully embrace the skatepark. 
Collaboration with Sam Buckley and George Richardson.